African Canadian council holds AGM in Toronto on Saturday
http://www.gatewaymail.org/wp-content/uploads/2017/12/Asante..jpg
By Femi SHODUNKE
CANADA: ALL is now set for the Annual General Meeting (AGM) of the African Canadian Social Development Council (ACSDC), where the new members of the board are expected to be elected.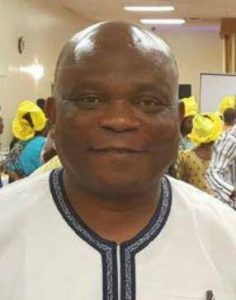 GatewayMail gathered that the President of the council, Mr. Kabu Asante, will preside at the meeting scheduled to hold in Toronto on Saturday, December 2, 2017.
It was further learnt that the AGM which begins at 11am and will end by 2.30 pm shall hold at the North York Civil Centre, Yonge and Sheppard, Committee Room One.
According to information gathered by this newspaper, the ACSDC, which is a member of Alternative Planning Group, was set up by Africans to provide services that will positively impact in the lives and living standard of African community in Toronto and Canada in general.
It was further learnt that the relevant 28 member agencies operating under the council must be registered with government and must meet some specifications to remain in good standing to attract funding for projects.
Some of the activities being carried out by the ACSDC in the overall interest of Africans in Canada include community development, women economic empowerment, child abuse, and domestic violence issues.
Others are immigration and refugee assistance matters, caregiver support services, information and news, and youth development, among others. (December 1, 2017).
To contact GatewayMail newspaper, Toronto, Canada email us at: info@gatewaymail.org, whatsapp or text message: +2348033186252 (no calls).