Amosun has neglected many sectors in Ogun, says ex-OGD appointee
Comrade Ifekayode Ebenezer Adetunji Akinbode, a trained journalist of Moshood Abiola Polytechnic, Abeokuta, Ogun State, had an exclusive interview with GatewayMail where he x-rayed the administration of the Ogun State Governor, Senator Ibikunle Amosun, and his journey to politics, among others. Here is the excerpt of the chat with Akinbode, a one-time student union activist, like his late labour leader father, who is a Prince from Adubiwaji Ruling House of Ibara Abeokuta.
http://www.gatewaymail.org/wp-content/uploads/2017/03/Ifekayode-Akinbode-2.jpg
By 'Femi SHODUNKE
NIGERIA: SHOULD the All Progressive Congress (APC) Governor of Ogun State, Senator Ibikunle Amosun, call on a media and political consultant, Comrade Ifekayode Ebenezer Adetunji Akinbode, to give a verdict on the performance of his administration, he would get a response that would probably give his government a new direction.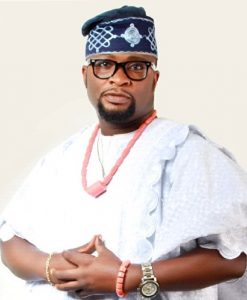 "On Senator Ibikunle Amosun's performance, my take is that every government has her priorities and I want to believe the focus of his government is basically urban renewal," Akinbode, who served as Special Assistant to the Governor on Youth Affairs under the People's Democratic Party (PDP) administration of ex-Governor Gbenga Daniel declared in an exclusive interview with GatewayMail.
He gave the damning verdict: "But I must tell you that all other sectors have been completely neglected.  Health is in a terrible situation.  Education is almost in comatose, employment generation is zero, youth empowerment is zero, sports development is completely dead, and many others."
But on the APC administration of President Muhammadu Buhari compared to the PDP government of ex-President Goodluck Ebele Jonathan, Akinbode, who was the Personal Assistant (Political) to the then Secretary to the Ogun State Government, Alhaji Sarafa Tunji Isola, between 2004 and 2006, said it's not yet time for him to access the administration.
He maintained: "On comparing President Muhammadu Buhari and ex-President Goodluck Ebele Jonathan administrations, I think it's too early to rate PMB, but I will wait till his second year in office."
The Prince from the Adubiwaji Ruling House of Ibara in Abeokuta stated that his decision to join politics was in the right direction with his profession as a journalist, and he does not have any iota of regret since he became a politician, pitching his tent with the PDP and sometimes ago with the Peoples Party of Nigeria (PPN), a party formed by Daniel during the PDP crisis for governorship race in Ogun State in 2011.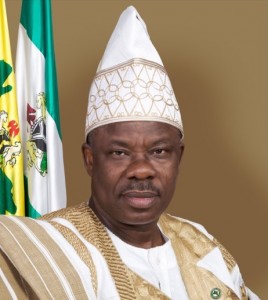 His words: "I have no regrets between my profession as a journalist and my involvement in politics."
"A very well trained journalist will perform brilliantly well in any position of leadership and examples abound," Akinbode, who graduated almost two decades ago from the Department of Mass Communication of the Ogun State Polytechnic (Moshood Abiola Polytechnic), Abeokuta, declared.
He added: "On correlation between my profession and politics, I'll say yes.  A journalist seeks to report objectively happenings to ensure a better society and serve as the watchdog of the society while a truthful politician also seeks power to better the lot of the people by providing leadership and also ensuring that the resources of the people are adequately utilized for the upliftment of the led."
"Both seek for a better society," the 44-year-old 'newbreed' politician stated matter-of-factly, while further stressing that the Nigerian politics is getting better.
"My impression of the Nigerian politics is that things are getting better.  We have seen peaceful transition of one government to another," the media consultant maintained.
"Voters are much more conscious and politicians are now more careful knowing fully well that votes now counts," he added.
How did Akinbode get involved in politics?  He did not waste time in saying that the trait was already in him going by his family history as his late father was a unionist who fought for the welfare of workers.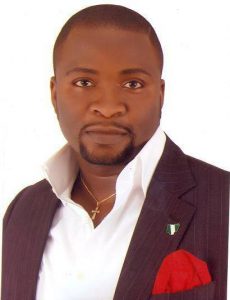 "My late father Comrade S. A. Akinbode was a very popular trade unionist.  And until his death in 2005, he was the Vice Chairman of the Nigeria Labour Congress in Ogun State.
"I was born into a royal family, but ironically my father till death fought for workers welfare and that basically influenced my involvement in the students union struggles as an undergraduate."
Akinbode further spoke on his "aluta" activities which fired his interest in politics.  He said: "I was the Secretary-General of Ogun Poly Student's Union Government and later rose to become the leader of the entire students' movement in Ogun State when I was elected as the Chairman of NANS/JCC Ogun State axis in 1996.  I was also a Senator to NANS for three years."
This emboldened Akinbode the more to join in the struggle for democracy in Nigeria.  "I stood alongside other comrades and fought the military out of power for the enthronement of a democratic government," the Ibara Prince whose mother is Mrs. J. A. Akinbode from Ago-Ilaro in Oke-Odan, Yewa South Local Government and grandmother is from Ibefun in Odogbolu Local Government area, stressed.
The journalist maintained: "Need I add that during the anti-military struggles I was arrested and detained severally.  I was unjustly humiliated and harassed by many schools because of my deep commitment for the respect of human rights and dignity and obedience to the rule of law."
For any reaction or to contact GatewayMail newspaper, Toronto, Canada email us at: info@gatewaymail.org, whatsapp or text message: +2348033186252 (no calls).