Buhari goes tough on FG's joint revenue account
…Gives September 15 deadline to MDA
http://www.gatewaymail.org/wp-content/uploads/2015/09/President-Muhammadu-Buhari..jpg
NIGERIA: PRESIDENT Muhammadu Buhari has issued a stern warning to all Ministries, Departments and Agencies (MDA) to promptly comply with his directive on Treasury Single Account (TSA).
The president maintained that all federal government revenues and those of its agencies must be paid into TSA or designated account that must be in the custody of the apex bank, the Central Bank of Nigeria.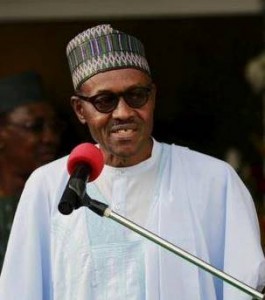 The president, who has severally restated his administration's zero tolerance for corruption, has given September 15, deadline to the MDA to obey his order failure of which appropriate sanctions shall be applied to the erring organs of government.
The Head of Service for the federation, Mr. Danladi Kifasi, conveyed the decision of the president to the MDA in a circular HCSF/428/S.1/125 dated September 4, 2015.
"In this regard, His Excellency, Mr. President has directed that all MDAs are to comply with the instructions on the Treasury Single Account (TSA) unfailingly by Tuesday, September 15, 2015.
The head of service, therefore, pleaded with the MDAs to ensure strict compliance with the deadline to avoid sanctions.
"Heads of MDAs and other arms of Government are enjoined to give this Circular the widest circulation and ensure strict compliance to avoid sanctions," Mr. Kifasi emphasised.
The president, however, said that the only exception would be after appropriate approval to pay the money elsewhere has been granted by him.