Buhari government disowns journalist's claim on missing Chibok girls
http://www.gatewaymail.org/wp-content/uploads/2015/10/President-Muhammadu-Buhari-of-Nigeria.jpg
By Olu AJAYI (Abeokuta)
NIGERIA: PRESIDENT Muhammadu Buhari administration has distanced itself from a journalist, Ahmed Salkida's disclosure that only 15 of the 113 Chibok girls in captivity of the dreaded Boko Haram are still alive.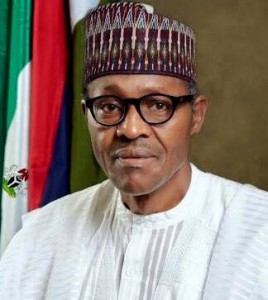 Salkida, who is believed to be closed to the terror group that kidnapped 217 girls from their school, Government Secondary School, Chibok in 2014, had tweeted last Saturday, on the fourth anniversary of the abduction, that majority of the girls had been killed during gun battle between the insurgents and men of the Nigerian Army in an effort to rescue them.
But, the Federal Government said that it was unaware of the information tweeted by the journalist on the girls, who some of their colleagues were released through negotiations while a few escaped and 113 are still in Boko Haram's captivity.
According to the government, such information was not provided by either of the abductors or the international intercessors working towards the release of the detained girls.
The Senior Special Assistant on Media and Publicity to the President, Garba Shehu, disowned Salkida, saying that he was not involved in the procedures that led to the release of the over 100 Chibok girls that had so far returned to their families.
According to him, the journalist also was not involved in the current efforts to secure the release of the girl still in captivity.
"If there is any information he has concerning the remainder of those girls, he has, up till this moment, not approached the government of Nigeria with it," Shehu said, adding: "All press enquiries on the subject should therefore be directed to Salkida."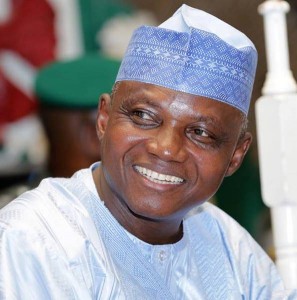 He maintained that negotiations to free the girls were continuing "and we are not relenting on getting their release."
Shehu further said: "As stated by President Muhammadu Buhari on Friday, the government is not relenting.
"We will continue to persist, and the parents should please not give up," he said, adding that the parents should have faith in the government's ability to fulfill its promise that the girls would not be abandoned or forgotten.
To contact GatewayMailnewspaper, Toronto, Canada email us at: info@gatewaymail.org, WhatsApp or text message: +2348033186252 (no calls).