Amnesty charges Buhari to halt death sentences
http://www.gatewaymail.org/wp-content/uploads/2017/11/President-Muhammadu-Buhari..jpg
By Olu AJAYI (Abeokuta)
NIGERIA: AMNESTY International has called on President Muhammadu Buhari administration to issue a legally binding official moratorium against executions.
According to the international body, such measure is the first step towards the abolition of death penalty in the country.
The body called on the government on Thursday at the launch of Amnesty International Global Report titled "Death sentences and Executions 2017" held in Abuja.
Amnesty International through its Country Director, Osai Ojigho, explained that taking this measure would be in line with global trends.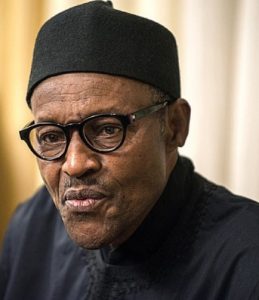 The body said that Nigeria cannot afford to be left behind and must show a great commitment to protecting lives and ensuring that the criminal justice system is fair.
It also emphasised the need to reform the country's judiciary to strengthen the system.
"Nigeria imposed the highest number of death sentences in the sub-Saharan Africa region in 2017," Ojigho said while adding that no fewer than 621 people had been sentenced to death in the country.
According to her, Amnesty International believed that the death penalties were retrogressive, unjustifiable as there was no evidence to suggest such punishment had deterred crime more effectively than other punishments.
"In our reports, it is obvious that executions are reducing and death sentences with death penalty is also reducing, but the reverse is the case in few countries in the world and unfortunately Nigeria is among those countries with increasing rate in death sentences and the potential for death penalty is still a risk many people face in the country," she stressed.
She further stated that it was essential for the Buhari administration to invest in security agencies on the use of technology in the prevention of crime thereby limiting people going through the justice system that is weak, which, according to her, can be described as discriminatory against the poor and the vulnerable.
Also, a researcher with the Amnesty International, Damian Ugwu, stated that 2,285 people were on death row as at last December 31.
Ugwu explained that among those on the death list are four foreign nationals, adding that the country recorded no known executions in 2017 compared to 2016 where it executed three inmates.
The researcher, who stated that 621 people were sentenced to death in 2017 compared to 527 in 2016, stressed that death penalty was discriminatory and often used against the most vulnerable in the society which includes the poor, ethnic and religious minorities and people with mental disabilities.
"Some governments use it to silence their opponents," he said, adding: "Where justice systems are flawed and unfair trials rife, the risk of executing an innocent person is ever present and when death penalty is carried out, it is final."
He further said: "Mistakes that are made cannot be unmade.  An innocent person may be released from prison for a crime they did not commit, but an execution can never be reversed."
To contact GatewayMailnewspaper, Toronto, Canada email us at: info@gatewaymail.org, WhatsApp or text message: +2348033186252 (no calls).