Be patient with Amosun government, Ogun elders plead with residents
http://www.gatewaymail.org/wp-content/uploads/2018/04/Elders-1.jpg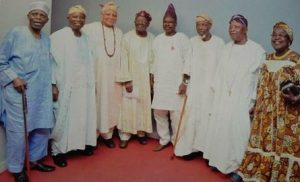 By Olu AJAYI (Abeokuta)

NIGERIA: ELDERS in Ogun State have pleaded with the residents to be more patient and tolerant with the government of Senator Ibikunle Amosun.
They assured that the government would do all within its ambit to ensure the provision of infrastructure across the nooks and crannies of the state.
The elders, under the aegis of Ogun State Elders' Consultative Forum, made the plead in a news release signed by the forum's Coordinating/Resource person, Aremo Taiwo Allimi, a former Director-General of the Voice of Nigeria.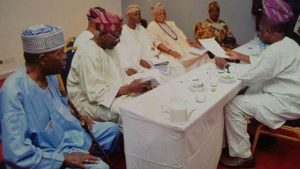 They also urged Amosun not to relent in his efforts at spreading infrastructural development for the benefits of all residents of the state.
According to them, the residents too need to be more patient and be tolerant of the government because development cannot take place without sacrifice.
The elders, however, commended and appreciated the effort of the government in its intention to establish the state as an industrial destination of choice in the country.
The present administration's Mission to Rebuild Agenda and urban renewal initiatives, they further stressed, is highly commendable.
They stated that government should spread its tentacles to towns and communities where it is necessary for development to be rapid and balance.

To contact GatewayMail newspaper, Toronto, Canada email us at: info@gatewaymail.org, whatsapp or text message: +2348033186252 (no calls).