Working towards producing the Governor of Ogun State in 2019
http://www.gatewaymail.org/wp-content/uploads/2016/03/Senator-Ibikunle-Amosun...Ogun-State-Governor-of-Nigeria..jpg
NO doubt, political and community leaders in Ogun West Senatorial Districts are really determined, this time around, to ensure that one of them succeeds Governor Ibikunle Amosun, who is from Ogun Central Senatorial District, in the 2019.  In this direction, leaders under the umbrella body of Ogun West Consultative Forum last year met to screen the aspirants from the two major political parties, the All Progressive Congress (APC) and People's Democratic Party (PDP) in the district, who signified their intention to contest. They are Mr. Gboyega Nasir Isiaka (GNI); Rt. Honourable Speaker Suraj Adekunbi; Mr. Kola Lawal Moboluwaduro (KLM); Mr. Tolu Odebiyi (TOD); Senator Olamilekan Adeola (YAYI); and Hon. Abiodun Akinlade.  GatewayMail exclusively presents the leaders report below.
INTERIM REPORT ON INTERACTION WITH IDENTIFIED ASPIRANTS FOR OGUN STATE GOVERNORSHIP POSITION IN 2019 GENERAL ELECTIONS
OGUN WEST CONSULTATIVE FORUM
℅ Frontier Hotel, Ilaro -Ibese Road. Ilaro
Tel: Sec. General 0802 3075547
PREAMBLE
NIGERIA: WE are a group of patriotic professionals of Ogun West Senatorial District origin, representing the different sections and interest groups in the area.  We were divinely brought together by our common desire to ensure that we do not fail this time around in our bid to produce the next governor of Ogun State.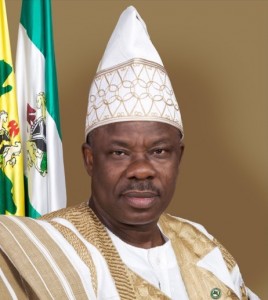 We do solemnly believe and appreciate the fact that "good things don't come easy", hence it is important that everyone considered to be a stakeholder in this project MUST work assiduously to ensure its success.
It is pertinent to note that as a body, we are non-partisan.
OUR VISION
To ensure that an Ogun West indigene emerges as the next governor of Ogun State in 2019 and to ensure that the selection process is free, fair, peaceful, well directed and properly coordinated.
OUR MISSION
To educate, inform, and mobilize the people of Ogun West towards the realization of Ogun West dream for governorship position in the year 2019.
To secure a workable relationship among the various interest groups towards the realization of the governorship ambition.
To formulate strategies towards making Ogun State a harmonious, equitable and a prosperous state.
MODALITIES
In a bid to achieve the set-out goals and objectives, the group held series of meetings where the 2019 project was sincerely discussed.  Some of the observations, comments, suggestions, resolutions and recommendations of the meetings were noted for action and guidance towards the achievement of our set objectives.
It is our conviction that to achieve a better result this time around, we must be prepared to bring in new approaches to achieve new results.
PROBLEMS OF THE PAST
To chart a new course, we evaluated some of the problems of the past that have hindered our bid to produce the state Chief Executive.  This assessment was done with the hope of putting in place strategies that will ensure we learn from our past mistakes.
Some of the problems identified include:
Multiple candidatures;
Our inability to speak with one voice;
Politics of intolerance and bitterness;
Political maneuvering for selfish/personal interests;
Inadequate awareness;
Lack of effective political Leadership;
Maligning and maneuvering of traditional rulers;
Lack of strategic political thinkers who can provide guides and directions;
Inability to build sustainable bridges with other stakeholders in Ogun East and Ogun Central Senatorial Districts;
Not getting the right people into positions;
Our inability to harness available human and material resources to achieve our goals;
Not making traditional rulers to be truly neutral;
Insincerity of our political leaders;
Politics of exclusion;
Lack of proper guidelines;
Poor approach to crisis management;
Often putting all our eggs in one basket
FINANCE
Improper and poor coordination;
Irreparable and irredeemable divisions among the political class;
The list is in fact endless, but the point to note is that if many of these problems are solved, a solid foundation will be laid for a sustainable political atmosphere in Ogun West;
The forum identified key parameters that will greatly assist the Senatorial District in achieving success this time around.  These are
(i) The Candidate
(ii) The Party
(iii) The People (including the key stakeholders)
OWECOF fits into the third category; therefore, we are convinced that we have a role to play.  This we have taken up with all sincerity and all seriousness; the associated challenges notwithstanding.
MODUS OPERANDI
As a way forward towards the actualization of the desire of the people of Ogun West, OWECOF drew a plan of action for implementation.  These plans are being honestly pursued.  Some of issues were designed to address the problems of the past as listed above.
Phase 1: To brief the elders and our royal fathers of the Forum's activities.
Phase 2: To interact with the aspirants and any other person or groups identified with the intent of playing such roles that is considered critical to the actualization of our desire.
Phase 3: Building bridges and reaching out to stakeholders in the other Senatorial Districts. (including political parties)
Phase 4: Massive enlightenment and mobilization of other categories of stakeholders particularly at the grassroot.
It is pertinent of note that these plans of action were drawn up for guidance, other factors will decide the priorities for implementation.
This report is a summary of our activities so far since the Forum was inaugurated.
It will concentrate mainly on Phase 2 of our activities so far.  However, it is important to note that for obvious reasons the report on Phase 1 is to be kept strictly confidential as our royal fathers are not to meddle with politics.
Just to note that this aspect was successfully implemented.
INTERACTION WITH ASPIRANTS
The Forum met with identified aspirants at different times at lunch time meetings. Each aspirant was permitted to attend the session with at least ten (10) of their supporters and loyalists.  As a group, we were privileged to have interacted with the following
(i) Mr. Gboyega Nasir Isiaka (GNI)
(ii) Rt. Honourable Speaker Suraj Adekunbi
(iii) Mr. Kola Lawal Moboluwaduro (KLM)
(iv) Mr. Tolu Odebiyi (TOD)
(v) Senator Olamilekan Adeola (YAYI)
(vi) Hon. Abiodun Akinlade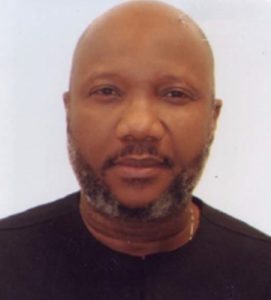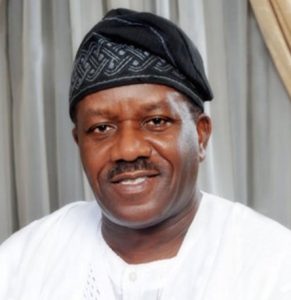 Reports reaching the Forum from the grapevine also indicated the desire of Senator Gbolahan Dada and Hon. Kunle Akinlade to contest.  The Forum reached out to them, but for some reasons beyond us they are yet to honour our invitation.  The report presented herein will therefore concentrate mainly on those aspirants that have interacted with the Forum.
THE INTERACTIVE SESSIONS
On arrival of our guests, typical session commences with an opening prayer followed by the following activities:
Introduction of OWECOF members; introduction of the guests team; a brief on the origin and activities of OWECOF; basic questions to the Guest/ aspirants (see Details below); response and remarks by the aspirant/guest; questions from the Guest's Team to OWECOF; remarks by President of OWECOF; closing remarks/vote of thanks by Patron of OWECOF and; closing prayer to round up the session.
Informal interaction
To ensure a level playing ground and bias, standard questions which bother on the aspirants' plans for development of Ogun State and Ogun West Senatorial District were asked the aspirants.
Typically, the questions are:
(i)  What are the chances of Ogun West producing Governor of Ogun State in 2019?
(ii)  As a major stakeholder and aspirant, what will he take, what advice does the aspirant has for the district to achieve success this time around?
(iii)  What sacrifice(s) the aspirant will make (if necessary) to ensure success?
(iv)  The last question is usually for the guest to confirm his desire to contest the 2019 Governorship election and under which political platform?
The underlisted criteria were taken into consideration as a guide when assessing the candidates.  Quantitative assessments were not done, but sub-consciously or silently, the points below were useful in placing the candidates.
Convincing evidence of indigeneship i.e. that an aspirant is of Yewa Origin
Financial strength
A high level of financial muscle and potentials to attract large financial support to execute the project is very crucial.
Vision and developmental agenda for Ogun State
High level of clear vision and ability to sustain and improve on the development of Ogun State and the well-being of the people of the state irrespective of their ethnic background or class.  Aspirants must, therefore, submit and speak to a prepared action plan for the development of Ogun West and Ogun State in general.
Educational qualification
Every governorship aspirant in Ogun West must possess competitive educational qualifications (the constitutional provision notwithstanding)
Experience & Exposure
It is important that the aspirants have a high level of contacts and exposure within Ogun State, Nigeria and the international community.  Working exposures in corporate world, or businesses and public administrations should be an advantage in the assessment of the aspirants.  Professional competence in the chosen career of the aspirants is also a high priority.
A prospective aspirant should have an intimidation CV full of achievements in every sphere of life in the past years.
Acceptability
Strength of acceptability by the Ijebu, Remo and Egba political leaders must be high. The project is an Ogun State project; as such it should not be localized in this respect.
Gboyega Nasir Isiaka: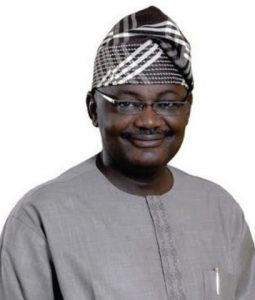 Session held on 3rd August 2017
Born in Imeko in February 1962.  A 1st Class Hons graduate of OAU.   He is a Fellow of several professional bodies.  Has both private and public-sector experience.  He has been involved in community and humanitarian services as well as made several philanthropic endeavors.  He currently runs the Edgefield Group which provides professional Banking and Financial services.
He contested for Governorship of Ogun State in 2011 and 2015 general elections. Emerged as the first runner up in 2015.  With a win in 8 of the state's 20 local government councils.
He thanked the Forum for the invitation to the session.  Expressed satisfaction with the composition of the group.  He charged the group on the need to educate the people on the need to be in government.  He is still making consultations before taking a decision on 2019 governorship election.  On choice of party, "God will lead him right when it is time to make a final decision."
Our Views
GNI was very composed throughout the session.  He radiated confidence and hope.  He seems to have a functional and visible political group.  He has the qualifications and field experience (administrative and political) to lead the state.
His place of origin is not in doubt.  The issue of political party will need to be resolved as soon as possible.  From all indications, he is still a member of the state PDP.  He is, no doubt, a good material.
Rt. Hon. Suraj Ishola Adekunbi: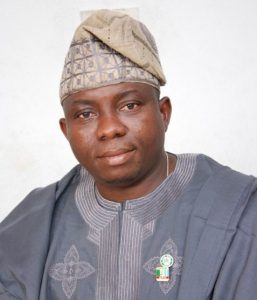 Rt. Hon Speaker, Ogun State House of Assembly)
Session held on 7th September, 2017
Born at Ayetoro in March 1975. He is a native of Ayetoro.  He attended Comprehensive High School Ayetoro, obtained National Diploma from Federal Polytechnic Ilaro and HND from Ibadan Poly.  He also has PGD from FUTA and a professional Master's Degree in Project Development & Implementation from UI.  His key work experience has been in the oil and gas sector until he went into politics.  He emerged the Speaker of the Ogun State House of Assembly in 2011.
He has many awards and recognitions to his name in legislative duties.  It is his desire to build competence and capacity through deployment of relevant tools acquired through theoretical academic knowledge and practical professional experience.
Rt. Hon. Adekunbi commended the Forum for their initiative.  He expressed satisfaction with the Forum's composition as well.  Responding to the questions, he is of the view that the likelihood of an Ogun West emerging the governor of Ogun State is 100 percent sure, particularly with the endorsement of the incumbent governor.  With his good working relationship with the governor, he thinks we don't deserve anything less.  He suggested a meeting ground for all aspirants to interact and exchange ideas.  He confirmed the support of the serving Governor.  He is also of the opinion that no sacrifice will be too much to make to realize the dreams of Ogun West People.
He is to contest on the platform of APC.
Our Views
The Rt. Hon Speaker 's response to questions and his general overview of the Ogun West Project was impressive.  No doubt he has adequate legislative experience for the job.  He should, by now, be building a political group beyond his domain as the Governorship race will involve other state constituencies.  That he does not see the race as a do or die affair is an indication of his willingness to make sacrifice.
Mr. Kolawole Lawal MobOlorunduro BSc, MBA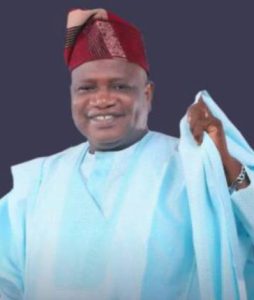 Born 1954 at Oke Odan, Yewa South.
Currently serving as State Commissioner for Forestry
Session held on 28th September, 2017.
Chief Kola Lawal's both parents are from Yewaland.  With a humble upbringing, he had good education and currently has HND in Accountancy, Bachelor's degree in Banking and Finance and MBA from Port Harcourt University.  He has several other academic qualifications to his name.  He has worked in the private sector, particularly the oil and gas sector.  His years of service as a State Commissioner have also exposed him to the ethics of the public service.
He was composed and articulate.  He presented his position with passion.  He is to contest on the platform of APC and reiterated the support of the incumbent governor. He feels that with his antecedents, he has a political structure on ground that will see him through the rigours of the elections.
Our views
The Forum appreciated his humble background and the articulate nature of his presentation.  Forum still advised him to strengthen his political structures rather than rely on the promises of mentors and sponsors.
Chief Tolu Odebiyi
Chief of Staff to HE Senator Ibikunle Amosun FCA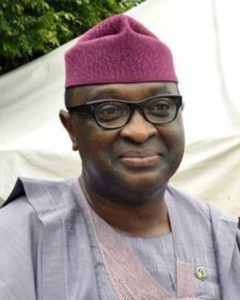 Date of session: Thursday, 26th October, 2017
Chief Tolu Odebiyi is currently serving as the Chief of Staff to the incumbent governor.  He is from the family of the late Chief Senator Jonathan Odebiyi, a renowned Egbado politician.
His educational background, work experience, both in public and private sectors are attributes that will make him be a good governor
He is of the view that the chances of Ogun West producing the next governor is 99 percent assured.  He feels the current Governor is totally committed to an Ogun West person to succeed him as governor.  From their end, all hands are on deck.  Odebiyi sees himself as a progressive politician, vowed not to dump the progressives.
On sacrifice, he says "being in politics is enough sacrifice on its own, considering, the time, finance and risks involved."  He emphatically indicated that he does not see the contest as a matter of life and death.  The most important thing is for him to see an Ogun West person become governor in 2019.  He is to contest under the platform of APC
Our views
The Forum noted the beautiful presentation of Chief Odebiyi, but worried about a political structure to work with.  He was accompanied to the session by serving civil servants.  He was articulate and seems to have a good knowledge of the workings of government.  Also noted that he was the third member of the current government to show interest in governorship position.
Senator Solomon Olamilekan Adeola, FCA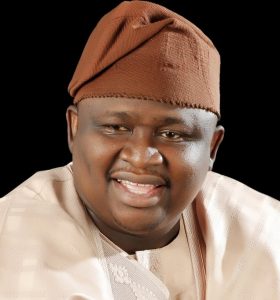 Distinguished Senator of the Federal Republic of Nigeria
Date of session: Thursday, 2nd November, 2017
Senator Olamilekan Adeola was born in August 1969.  He is an indigene of Ago Ishaga, Pahayi, Ilaro.  He obtained HND in Accounting at Rufus Giwa Polytechnic Owo.  He, thereafter, enrolled for and passed necessary examinations to qualify as an accountant.  He is also an Associate Chartered Member (ACA) of the Institute of Chartered Accountants of Nigeria (ICAN).  He has worked both in public and private sectors.  Politically, he won election into the Lagos State House of Assembly and won in 2003.  He later recontested for the seat on the platform of AD and has been an active member of the party through its transformation to AC and now APC.  In 2011 he won election into the Federal House of Reps.  In 2015, he was elected into the Senate.  All through his political career, he has held several positions of responsibility and performed creditably well as an accountant and a politician.  He presented a catalogue of people-oriented activities and programmes he is sponsoring as service to humanity.
Addressing the Forum, he talked extensively on his origin, his achievements, his mission and vision for his home state.  Specifically, his desire to contest the governorship position is service and vision driven.  He, however, does not see the contest as a do or die affair.  It is pertinent to note that Yayi has a dynamic and vibrant political structure that cuts across other Senatorial Districts in the State.  He was accompanied to the Forum's session by very notable politicians in Ogun State.
Our views.
The Forum appreciated the aspirant's presentation which in most cases was supported by relevant facts and figures.  He was advised to cautiously handle all bottlenecks that may come his way during and while trying to fulfill his ambition and the desire of the people of Ogun West.
Hon. Abiodun Isiaq Akinlade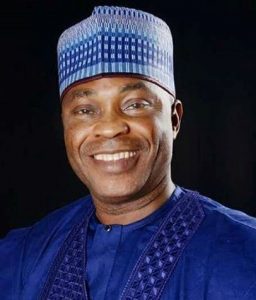 Born 50 years ago
Date of interaction: 20th November, 2017
Has roots in Isaga Orile and Ado Odo, settled in Owode Yewa.  Had his early education at Alapoti and Owode.  He had his ND and HND (accounting) from the Polytechnic Ibadan and MBA from Ado Ekiti.  He has a DSc. (hc) from the University of Science, Benin Republic.  He has many other awards and recognitions to his name.
Politically, he was elected into the Federal House of Representatives in 2003 where he sat for 12 years.  He took us though his humanitarian endeavor in the past years.  Most of which are commendable anyway.  Several other notable politicians gave testimonies on his charity and constituency projects.  On his plans for the state: His efforts will be to consolidate the Rebuilding Mission.  He reiterated his desire to contest for governorship position in 2019.  It is an ambition he has nursed for over eight (8) years.  He is contesting under the auspices of APC.  He feels the chance of Ogun West Governorship is 50:50.  This may, however, increase if we (Ogun West) cooperate with the incumbent Governor.  He is passionate about his ambition.
Our views
Indeed Hon. Akinlade gave a good account of his stewardship while he represented us at the House of Representatives.  His dream now is somehow attached to the incumbent governor; making him the fifth person from APC/incumbent governors camp.  Ogun West may be taking a risk of putting all her eggs in one basket.
GENERAL REMARKS
(i)  The interactive sessions have enabled members to know more about the aspirants.
(ii)  Express sincere appreciation to all aspirants that honored their invitation.
(iii)  Wish them well in their ambition to become the first Ogun West person to become Governor of Ogun State since its creation in 1976.
(iv)  Encouraged them to abide by the rules of the game always.
(v)  Put the interest of the people they represent at heart always.
(vi)  That whenever they consider it necessary, they should feel free to consult the Forum for assistance.
(vii)  Pleaded with all aspirants to avoid use of foul languages, witch-hunting, physical assaults, etc.
(viii)  Be weary of persons or groups who are not truly representing the interest of the people of Ogun West, but have their own personal agenda.
There is, no doubt, that all the aspirants have proved to be worthy ambassadors of Ogun West.
All of them possess the qualification, work experience, political experience and charisma required of the person of Ogun State Government.  The issue of "nwon o l'eyan has" been laid to rest.
To contact GatewayMail newspaper, Toronto, Canada email us at: info@gatewaymail.org, whatsapp or text message: +2348033186252 (no calls).