PDP needs Ibori to defeat APC in 2019, says Secondus
http://www.gatewaymail.org/wp-content/uploads/2018/03/James-Ibori...Ex-Delta-State-Governor..jpg
By Olu AJAYI (Abeokuta)
NIGERIA: THE People's Democratic Party (PDP) has described the ex-Delta State Governor, James Ibori, as a man the party needs to defeat the All Progressive Congress (APC) in next year general election.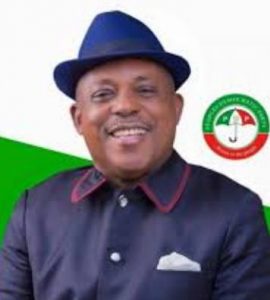 The National Chairman of PDP, Uche Secondus, said that Ibori is a unifying factor within the party whose leadership acumen is needed to wrestle power from the ruling APC.
Secondus made this known in a news release made available to GatewayMail by the press unit of the Delta State Government House at Ovwor-Olomu in Ughelli South Local Government Area of Delta State during a grand reception in honour of Ibori, who returned last year from United Kingdom prison and admitted before Judge Anthony Pitts that he stole $250million.
The National Chairman, Delta State Governor, Ifeanyi Okowa, his predecessor, Emmanuel Uduaghan and other national and state PDP leaders spoke glowingly of Ibori, who on February 27, 2012, pleaded guilty in a London court to 10 counts of money laundering and conspiracy to defraud, at the event.
They described the ex-convict as a blessing to the Niger Delta region.
Secondus said: "Ibori must be celebrated because he is a man of the people not just in Delta State, but across the nation.  Today, he is a factor in this country."
"On behalf of the masses of our country, we salute you, we salute your courage because you are a man who believes in the struggle of the party," he stressed.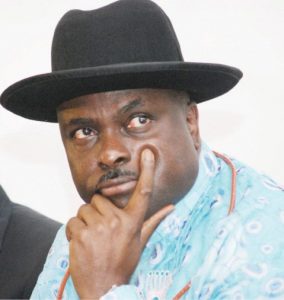 "You (Delta State) have a son that has built a political structure that is envied across the nation," he further said, adding: "Delta State remains the only state in the nation that has stability in political succession.  It remains the only state where all the Governors that have ruled the state are still members of the PDP."
While stating that Ibori laid the foundation of development in the state, Okowa said that he also established a political structure which served as a bridge builder and development agent across the country.
The Governor, who commended Deltans for their support and demanded greater unity among them, assured them of more dividends of democracy.
Uduaghan, in his remark, demanded an end to rumour mongering and sycophancy in the state.
To contact GatewayMail newspaper, Toronto, Canada email us at: info@gatewaymail.org, whatsapp or text message: +2348033186252 (no calls).