OAU may begin Mass Communication program soon
http://www.gatewaymail.org/wp-content/uploads/2018/03/Prof.-Eyitayo-Ogunmodede...V-C-OAU-Ile-Ife..jpg
By Olu AJAYI (Abeokuta)
NIGERIA: MASS Communication progam may begin any moment from now at the Obafemi Awolowo University (OAU), Ile-Ife in Osun State.
The Vice Chancellor, Prof. Eyitope Ogunbodede, said efforts are being intensified to begin the program in the reputable university, just as he hinted on plan to decongest the institution's hostels as a way to providing conducive environment for the students.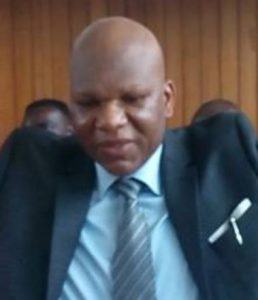 Ogunbodede made the disclosure at the annual International Campus Journalism Conference hosted by the Association of Campus Journalists (ACJ) held at the campus in Ile-Ife.
The conference, among others, was attended by campus journalists from University of Ibadan, University of Ilorin, Ladoke Akintola University of Technology and Ekiti State University.
"I was a member of the Association of Campus Journalists during my undergraduate days and I will always give my full support to the press. We are also working tirelessly to make sure the university begins Mass Communication as a course of study as soon as possible," the Vice-Chancellor said.
On the controversy surrounding students accommodation fees, Ogunmodede, a Professor of Oral Maxillofacial Surgery formerly from the Faculty of Dentistry, explained that the management still maintained the N90 for accommodation annual.
While maintaining that there was no plan to raise the fee, the Vice-Chancellor said that the invoiced N2500 for accommodation a year was meant for maintenance while N90 was actually charged for tenancy.
He said: "The OAU charges just N90 on accommodation which is the least in any Nigeria university.  The remaining N2,500 is for maintenance.  The interest of the students is our priority and that's why we have decided to decongest the hostels.
"It is not our joy to see 14 students in a room meant for four students.  We are parents and that's why we want a conducive environment for the students."
"The plan to decongest hostels is true, but there are no plans to increase the fees.  We pay N60 million monthly on electricity when students are on campus, and even the total money generated from accommodation yearly is just a bit higher than N25 million," he said.
"This is just to explain that we are doing our best to make sure our students get a better living," Ogunmodede said.
To contactGatewayMail newspaper, Toronto, Canada email us at: info@gatewaymail.org, whatsapp or text message: +2348033186252 (no calls).