Board approves school of preliminary studies for KolaDaisi varsity
http://www.gatewaymail.org/wp-content/uploads/2018/03/Oyo-State-Govenor-sitting-3rd-right-with-Chief-Kola-Daisi-sitting-2nd-left-and-other-members-of-KDU-I-Governing-Council..jpg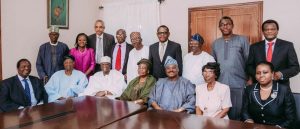 By Femi SHODUNKE
NIGERIA: GOOD news has come from KolaDaisi University, Ibadan (KDU-I) in Oyo State.
The Joint Universities Preliminary Examination Board (JUPEB) has accredited the university as an official centre for preliminary and advanced studies.
According to the university's Head of Public Relations, Mr. 'Lasun Somoye, the approval came following a positive rating and endorsement of the infrastructural and manpower profiles of KDU-I by the special JUPEB inspection team to the institution, led by the Board's Registrar, Professor Duro Ajeyalemi.
Somoye explained that Ajeyalemi was represented at the event by his Head of Academic Affairs, Mrs. Agatha O. Bosini, who was accompanied by the JUPEB Test Officer, Mrs. Amucha Happiness, and the Obafemi Awolowo University's JUPEB Coordinator, Professor M.A Akanni.
"Consequently, KDU-I has therefore fixed next July as the take-off date of its School of Preliminary and Advanced Studies to groom remedial and direct level candidates for university admissions," the image maker said in a release made available to GatewayMail at the weekend.
He further said: "According to the Vice-Chancellor, Professor Kolade Ayorinde, the Preliminary Unit of the School will handle the single session remedial programme in Arts, Management, Social Sciences and Sciences.
"The Vice-Chancellor reiterated that the programme, basically designed for School Certificate holders who have deficiency with one or two of the five core subjects required for university admission, would equally be tutored for the Universal Tertiary Matriculation Examination (UTME), O-Level and Preliminary subjects."
According to him, Ayorinde said that such candidates, who are able to remedy their subject deficiency, pass the university's remedial examination and also obtain minimum national cut-off score from the UTME, would be guaranteed admission into KolaDaisi University, Ibadan.
The Vice-Chancellor, he also explained, further disclosed that the School will equally offer opportunities for candidates to be groomed for the one year advanced level under the JUPES programme which enables them upon, successful completion, to be directly admitted into the 200 level undergraduate degree programmes in any university.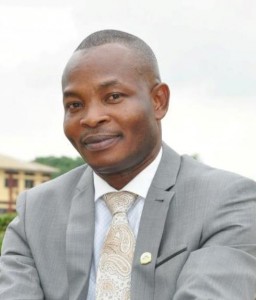 Somoye also stated that while giving his words for quality assurance, Ayorinde said: "The University has put in place world class infrastructure to ensure non compromise of standards, in such a way that the aspirations of the candidates will be fulfilled and at the same time cushioning the attendant stress of rigorous academic exercise."
"The University's JUPEB programme will take off without delay in July with various subjects comprising of English Literature, Mathematics, Chemistry, Physics, Biology, Agricultural Sciences and Geography," Somoye said the vice-chancellor further said.
According to the image maker, other subjects that will be taught, according to the Vice-Chancellor, include Government, Christian/Islamic Religious Knowledge, French, History, Economics, Account and Business Studies. 
To contactGatewayMail newspaper, Toronto, Canada email us at: info@gatewaymail.org, whatsapp or text message: +2348033186252 (no calls).