The journey of my life at 50, by Nigerian-Canadian Onile-Ashaka
http://www.gatewaymail.org/wp-content/uploads/2018/03/Ashaka-1.jpg
Mrs. Anike Onile-Ashaka is a Nigerian-Canadian "big lady" who is celebrating her 50th birthday on Sunday, March 11, 2018 in Toronto where family, friends, colleagues and fellow Nigerians will celebrate with her on this special occasion.  In a special interview with GatewayMail online newspaper, Onile-Ashaka, who is the President of Prestigious Ladies Club and a member of Oodua Progressive Union Canada Chapter, speaks on myriad of issues including her family and marital lives, education, parental upbringing, Nigerians in Canada and how ex-President Goodluck Jonathan's loss in 2015 presidential election disrupted her plan to bring some Nigerian youth to Canada for training and many other interesting journeys of her life. The Ryerson University, Toronto trained Accountant declares that there are too much greediness, rudeness and jealousy among Nigerians in Canada, but counselled fellow citizens "to have good customer relations and be humble, and not too rude and arrogant."
May we know you, who is Anike Onile-Ashaka, particularly at 50?: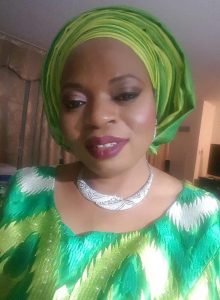 My name is Anike Onile-Ashakah.  I'm married and mother of four beautiful children. My parents are from Emure Ekiti, Ekiti State, Nigeria. I am from a royal and an average family linage.  My father is the Oloje of Emure Ekiti (Head of Hunters) and a successful farmer. My mom, a born trader in cocoa, gaari, oranges and obi, was a very hard working mother.  I attended Ijaloke Grammar School and finished in 1984.  My teachers and classmates used to think I'm very stubborn then, but it's just that I like to play fair and don't like oppression.  I guessed I inherited my stubbornness from my father, known to be a great warrior in Emure Ekiti, tough and strong.  I am married to a Delta man with four beautiful children, and a Godmother of eight children.  I am so blessed and thank God for all my 12 children.  My husband is a private person, quiet and not social at all.  We are definitely opposite of one another in social affairs, but we are in a loving and caring home.  I am very spiritual now and do tolerate things impossible; very surprising, but all Glory to God.
Can we know your educational background?:
Regarding my educational background, I hold Bachelor of Commerce degree with major in Accounting from Ryerson University, Toronto, Accounting Diploma from Humber College and holds CLTD certification in Transportation and Distribution.  As an Accountant, I currently work in the Ministry of Labour, Division Infrastructure Health and Safety Association regulating the Construction, Electrical and Transportation Industry.  In addition, I am the Secretary Treasurer of Local 3585 for more than 12 years and the President of Prestigious Ladies Club here in Toronto, Canada.  Also, I run a not-for-profit organization called "Life of Hope Foundation," and a small business owner of Tiger's Eye Integrated Designs specializing in event management and designs.
At 50, how would you describe your journey so far?: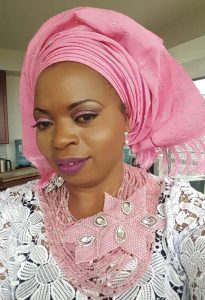 My journey so far is very fulfilling and, believe me, I'm on the right track, but I will definitely love to do more for the community especially in the areas of children and youth development and empowerment.
To what extent are you satisfied with your career in Canada?:
I love working with numbers, so I'm very satisfied with my career.  Also, I am the kind of person that always think ahead or try to use any available resources to help others. For example, when I found out that trade apprenticeship can benefit our community, I organized an awareness program with support from the WSIB to bring useful information to our youth.  Also, I brought the ideas to President Goodluck Jonathan regime and how it will benefit Nigerian people and help with our electricity issues. The project was approved, however it didn't take off because President Muhammadu  Buhari defeated former President Goodluck Jonathan and the project was abandoned. "What a great loss." Anyway, I believe you must love what you do, and never give up because you encounter disappointment.
Can you tell us about your migration to Canada?:
I migrated to Canada with a Permanent Resident card sponsorship in 1987.  To succeed in Canada, you must work harder, stay out of government trouble, don't play with your credit, get education and continuous education because as a university degree holder, you are competing with a white supremacy high school drop-outs at work.  But, with education no one can push you around.
Are you satisfied with the performance of Nigerians in Canada and what are your words of advice to them?:
Absolutely I'm not impressed with the Nigerian community at all.  There is too much greediness, rudeness and jealousy.  For Nigerian to be successful, we must learn to follow the rule, do things in order, be our brothers' keeper, support one another, be transparent in business dealings and be honest.  We need to have good customer relations and be humble, and not too rude and arrogant because they're holding a position or skillful.  We lack all these values and those are the things needed to help us excel in this country.
If you have opportunity to come back to this world, what profession will you chose and why?: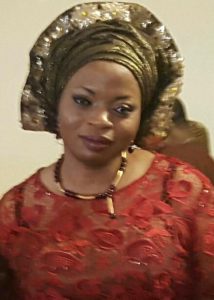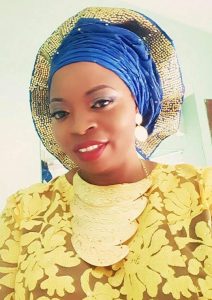 In the next decades, I see myself running my own small business and not working under anyone.  Also, I'll be helping others and my community and challenge myself to speak French Language.  If I had the opportunity to come back into this world again, I will definitely carry my cross and be involved in politics in order to help alleviate poverty and serve the people.
To what extent would you say your parents have impacted in your life?:
My parents played a vital role in my life.  My mom was very caring, loving and gentle while my dad was strong, tough, a warrior and not afraid to speak his mind.  I believe I inherited both personalities, because they are what made me to become who I became today.  Religions were not an issue growing up.  My mom was partly Christian and Muslim while my father was a Christian, but we learnt to live in harmony and respect one another.
Congratulations to you at 50, but how will you describe and rate GatewayMail online newspaper?:
Your online GatewayMail newspaper is outstanding, very educational, informative and directive.  We need newspapers that can be the voice for our people, not afraid to publish information affecting our safety and future.  You are doing a great job sir, Chief Shodunke, and I have a great respect for you.  A peoples' person and a true leader who's not afraid to speak his mind and it shows in your newspaper.
To contact GatewayMail newspaper, Toronto, Canada email us at: info@gatewaymail.org, whatsapp or text message: +2348033186252 (no calls).