Terrorists kill 30, injures 64 in Burkina Faso
http://www.gatewaymail.org/wp-content/uploads/2018/03/Burkina-Faso-Prime-Minister-Paul-Kaba-Thieba..jpg
By Olu AJAYI (Abeokuta)
OUAGADOUGOU: NO fewer than 30 persons were last Friday killed and 64 others seriously injuries when a suspected terrorist group, Salafist Jamat Nosrate El Islam, attacked public offices across the Burkinabe capital.
Similarly, seven of the attackers were allegedly killed during faceoff with soldiers who quickly responded to the disaster.
GatewayMail gathered that most of the victims were Burkinabe soldiers, who responded to coordinated attacks by gunmen in Ouagadougou.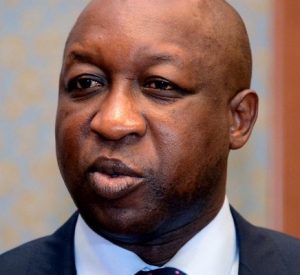 According to local radio, the attacks were launched against Burkinabe Prime Minister's office, the Army Headquarters and the French Embassy.
It was further learnt that four of the eight killed that the government confirmed occurred at the Prime Minister's office while the remaining four were sent to their early graves at the French Embassy.
Radio Omega, an independent station monitored in Ouagadougou, said that the French Prime Minister, Edouard Philippe, has described the incident as "a terrorist attack," but it was unclear why the government played down the death toll.
GatewayMail further learnt that the carnage started when unknown gunmen drove a pickup truck to the city centre and shouted "Allahu Akhbar" ('God is great' in Arabic) around 10am local time.
Surprisingly, it was also gathered that within a twinkle of an eye the attackers burnt their truck before opening fire on passers-by, while within minutes they had arrived the Prime Minister's office, the French Embassy and the Army Headquarters and fired rockets at the buildings.
It was also learnt that many soldiers were reportedly killed in the gun battle that followed, just as a Burkinade government spokesman, Galip Some, told local media that the Prime Minister Paul Kaba Thieba suffered no injury in the attack.
According to Some, "the Prime Minister's office is untouched and is intact," adding that the authorities "cannot ascribe any motive" to the attackers "since we are not in their mind."
GatewayMail learnt that Burkinabe soldiers had contained the attack and have taken charge of the streets of Ouagadougou, but unconfirmed report explained that the attackers were said to have launched the attack to celebrate the first anniversary of the group, which has an objective to spread the caliphate and introduce Sharia.
It would be recalled that when the group was formed last year, it announced its footprint to cover only Libya, Mali and Niger, but Friday's attack in Burkina Faso introduced a new dimension to the group's intention.
To contact GatewayMail newspaper, Toronto, Canada email us at: info@gatewaymail.org, whatsapp or text message: +2348033186252 (no calls).