Ex-Minister dumps PDP for APC over internal feud
http://www.gatewaymail.org/wp-content/uploads/2018/03/Sarafa-Tunji-Ishola...Ex-Minister-and-Steel-Development-Minister..jpg
By Olu AJAYI (Abeokuta)
NIGERIA: EX-MINES and Steel Development, Alhaji Sarafa Tunji Ishola, has dumped the People's Democratic Party (PDP) for the All Progressives Congress (APC).
Ishola, a one-time Secretary to the Ogun State Government under the PDP administration of ex-Governor Gbenga Daniel, stated last Friday that his decision to abandon his erstwhile political party was based on the protracted legal battle and factionalization within the PDP.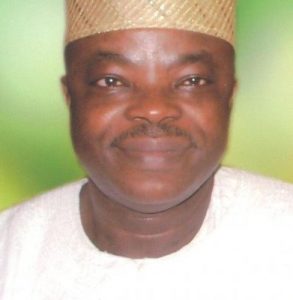 According to the ex-Minister, who is the Baba Adinni of Yorubaland, the decision to join APC was taken after wide consultation with his followers and associates.
Isola stressed that the lingering legal crisis within PDP made it to lose the state in the 2011 general elections and the defeat of the party in 2015.
"I am leaving PDP because of the unending legal battle in Ogun State; this leading to protracted crisis in the party," he said.
"You will recall that the same legal battle was responsible for the failure of the PDP in Ogun State in year 2011 general elections and the electoral defeat of the party in Year 2015," the ex-Minister further lamented.
"It is very clear that if you continue to do the same thing, same way, you can't get a different result," Ishola said, adding: "Moreover, an intractable crisis less than one year to general elections will spell doom for the party."
"Having decided to leave PDP, I embarked on wide consultations across the country, particularly in Ogun Central Senatorial District on the next line of action," he also said.
The ex-Minister further said: "Across the nation, the general opinion of my associates is that a former minister should play politics in a party with national spread.  In addition, all politics is local and the opinion of leaders and various political stakeholders in Ogun Central is to join APC."
To contact GatewayMail newspaper, Toronto, Canada email us at: info@gatewaymail.org, whatsapp or text message: +2348033186252 (no calls).