Kidnapped journalist's wife, son regain freedom after N2m ransom
http://www.gatewaymail.org/wp-content/uploads/2016/10/IGP...-Ibrahim-Kpotum-Idris..jpg
By Olu AJAYI (Abeokuta) 
NIGERIA: REPRIEVE has come the way of the abducted wife and son of a journalist, Nasiru Yakubu, who were kidnapped last Wednesday in Kaduna.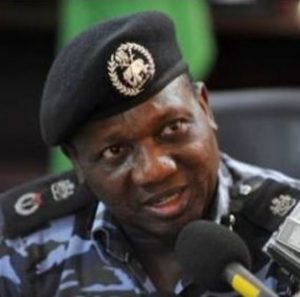 They have regained freedom after the abductors collected N2 million ransom from the family, contrary to earlier demand of N12 million.
Yakubu, a staff of the Voice of America (VON), who disclosed on his Facebook wall, expressed appreciation to all those who sympathised and identified with him during the ordeal.
"Slm.  Friends I'm happy to inform you that my wife and her kid were released by their abductors this night after collecting 2million Naira as ransom," he said.  "I appreciate your concern ALL!"
GatewayMail recalled that Yakubu's wife and son were abducted when the kidnappers invaded their family residence in Kaduna at the time the journalist was not at home.
But, it was learnt that Yakubu's neighbor, a worker at the Federal Road Safety Corps (FRSC) was killed by the kidnappers, while attempting to rescue the family.
To contact GatewayMail newspaper, Toronto, Canada email us at: info@gatewaymail.org, whatsapp or text message: +2348033186252 (no calls).