CMCI 16th anniversary begins March 2 in Ogun
http://www.gatewaymail.org/wp-content/uploads/2017/09/Prof.-Adewale-Solarin-1.jpg
NIGERIA: THE 16th anniversary of the Christ Mission Church International (CMCI) in Ogun State will hold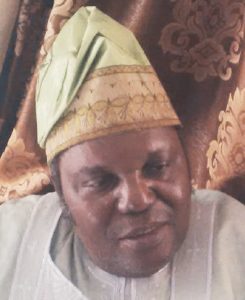 between March 2 and 4, 2018.
The event with the theme "Our Year of His Unlimited Celebrations" will feature anniversary service and praise night at the church premises, 10 Gbonagun Road, Odo-Eran, Obantoko, Abeokuta, the state capital.
According to the programme released by the church, the Ministering Host is Pastor (Prof.) Adewale Solarin, accompanied by his wife, while the Resident Pastors are Pastor and Evangelist (Mrs.) Olowolafe Julius.
GatewayMail also learnt that the Chairman, Planning Committee is Pastor R. Beloved while the CMCI Love Parish is Pastor Abraham Dako.
To contact GatewayMail newspaper, Toronto, Canada email us at: info@gatewaymail.org, whatsapp or text message: +2348033186252 (no calls).