Obasanjo's son declares mother's missing claim as ruse
http://www.gatewaymail.org/wp-content/uploads/2018/02/Olujonwo-Obasanjo..jpg
By Olu AJAYI (Abeokuta)
NIGERIA: FORMER President Olusegun Obasanjo's son, Olujonwo, has refuted claim by his mother that he has been missing for days.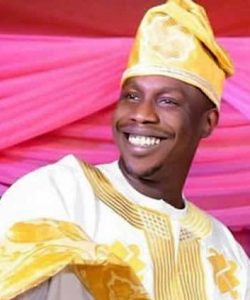 The 34-year-old, who got married recently, said that he was shocked to learn of the alarm when indeed he only decided to stay away from his mother, Ms. Taiwo Martins.
The mother had raised alarm, saying that she had informed the police and other security agencies to help search for her missing son.
Olujonwo explained that his mother's alarm was ridiculous as declaring him, a matured man, missing was unfathomable.
"At my age of over 34 years, it is ridiculous to extreme that my mother would ask the Police to look for me," he said.  "I am well, alive and kicking and the Police need not look for me.  For peace in my life, I have decided to keep away from my mother for now.  She should not make me part of her seeking media attention."
"My siblings and others in my family who care about me without negative influence and abhorrent action know my whereabouts and we keep interacting and communicating," Olujonwo said.
He added: "My father, who has supported me and my decisions in every aspect of my life, has been in constant communication with me and he is aware that I am hale and hearty.  This is my personal and deliberate decision."
On his marriage, he stated that he was old enough to marry and manage his marriage, "including to decide what to do with it, if the need ever arises."
"I don't want crocodile tears nor undue publicity from anybody," Olujonwo stressed.
To contact GatewayMail newspaper, Toronto, Canada email us at: info@gatewaymail.org, whatsapp or text message: +2348033186252 (no calls).