Ogun 2019: I'll contest to success Amosun, says Paseda
http://www.gatewaymail.org/wp-content/uploads/2016/10/Paseda...Ogun-UPN-governorship-candidate..jpg
By Olu AJAYI (Abeokuta)
NIGERIA: THE Governorship candidate of the Unity Party of Nigeria (UPN) in the 2015 election in Ogun State, Otunba Rotimi Paseda, has stated that he will contest the 2019 governorship election in the state.
According to him, he had started consulting with the power blocs in the state ahead of when he would declare his ambition.
Paseda stated that his governorship ambition has been predicated on rescue mission to provide succour and alternative government to the people of the Gateway State.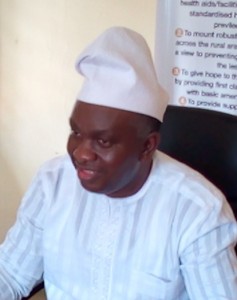 The governorship hopeful, who spoke in Ijebu-Ode while meeting with Omu Council of Baales and his support group, Paseda Supporters Network, denied rumour that he had jettisoned his governorship ambition for House of Representatives seat, the idea which he described as "laughable."
He emphasized that his governorship ambition remains non-negotiable, but that he was only waiting for INEC to lift the embargo on political campaign.
According to him, the rumour was orchestrated to unsettle his followers and planned to cause unhealthy division within his camp.
He, however, urged his supporters to remain unperturbed and resolute in their belief in his ambition.
"My governorship ambition is still on course and for anybody to think that I have abandoned that is laughable and mere wishful thinking of my rivals," he said.  "I have not settled for neither the House of Representatives nor the Senate.  Those promoting that see my governorship ambition as threat to them."
"I am aware that they have penetrated Ijebu to canvass as usual with our stolen money from Abuja, but take their money and follow your conscience because we are in the harvest of money," he stressed.
Paseda advised other aspirants to stop playing 'hide and seek' game, but to focus on getting their party's ticket before engaging in dirty politics.
"Unfortunately, those spreading the white lies would eventually not contest the election," he said, adding: "But I have one message for them – they should first get their party's governorship ticket, before embarking on their usual dirty and hatred politics."
To contact GatewayMail newspaper, Toronto, Canada email us at: info@gatewaymail.org, whatsapp or text message: +2348033186252 (no calls).