Don't seek re-election in 2019, Northern youths tell Buhari
http://www.gatewaymail.org/wp-content/uploads/2015/09/President-Muhammadu-Buhari..jpg
By Tokunbo FAKEYE (Abuja)
NIGERIA: THE Northern Youth Coalition (NYC) has opposed any second term bid by President Muhammed Buhari, barely few weeks after Communication Minister, Barrister Adebayo Shittu, hinted on plans to open a campaign organization for the President's re-election.
While addressing a press conference in Kano, the NYC led by Abdulmajid Saad and Secretary, Salisu Indabawa, urged Buhari not to seek re-election.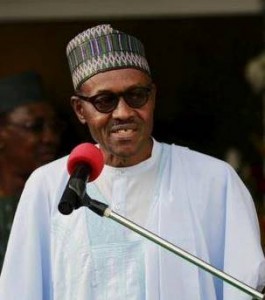 The coalition maintained that its members were dissatisfied with Buhari's performance as President and that seeking another term "could be a disgraceful move."
"We observed with utmost dismay that three years after the current leadership came into power, Nigerians are already disappointed with the way things are going," it said.
"This was characterised by the President's deafening ears to the yearnings of the citizenry as witnessed in the falling standard of attainment of basic of life needed by ordinary Nigerians," the NYC said.
"We also observed poor healthcare services delivery to the whole nation," it said, adding: "Corruption has taken new dimensions on high scale; standard of living of most Nigerians has deteriorated, while injustice, insecurity and high level of impunity has become a recurring decimal."
The coalition stated that the victory against Boko Haram was insufficient to campaign with, as insecurity had worsened in other areas with kidnapping and ethnic violence on the rise.
It said that it was not being sponsored by any politician.
To contact GatewayMail newspaper, Toronto, Canada email us at: info@gatewaymail.org, whatsapp or text message: +2348033186252 (no calls).