The Only Priceless Way For The Truly Wise
http://www.gatewaymail.org/wp-content/uploads/2018/01/Only.jpg
By David CHINEDUM
GERMANY: DESPITE the increasing and unprecedented wave of wickedness and evil and falsehood being released and sustained zealously by the incredibly frightened Satan and his kingdom, it is good news to know that the unprecedented and awesome season and time of the supreme and eternal sovereign (the Lord Almighty God, who is the only true and living God) are irreversibly here with us (All humanity)!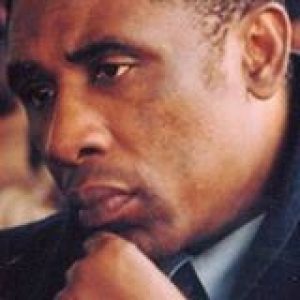 During this awesome season and time of the Lord all, I repeat all, of the glory that belongs only to the Lord, but which Satan and his cohorts have stolen and are stealing from the Lord are gradually and steadily being restored until, against all odds, perfect restoration is accomplished in Jesus Christ`s Name!  And thereafter, the whole earth will begin to be filled until it is perfectly filled with the knowledge of the glory of the Lord as the waters cover the seas in Jesus Christ`s name.
In this awesome season and time, it is and will always be deadly dangerous and very regrettable foolishness to know the truth (the unlimitedly powerful, infallible and living word of the Lord) and then, compromise, at any time or anywhere, with the truth for selfish, greedy and fearful reasons!!!
Finally, the only way for a very powerful and truly prosperous relationship with this absolutely and incomparably holy and incredibly jealous Lord is to truly and wilfully choose and then strive relentlessly and faithfully to obey him at all costs, and with his holy spirit as your absolutely indispensable helper and with his truth as your only language, life and character.
This is exactly the way that produced the most powerful, prosperous, valuable and blessed human being that has ever been and will ever be born – Jesus Christ.  Jesus Christ himself says and encourages us to willfully and truly choose this way and become incredibly powerful and prosperous crowned with eternal life – the most priceless gift and blessing forever and ever!
* Chinedum writes from Germany, Contact: email: k7david7@aol.com
To contact GatewayMail newspaper, Toronto, Canada email us at: info@gatewaymail.org, whatsapp or text message: +2348033186252 (no calls).