FG denies plan to increase petrol price
http://www.gatewaymail.org/wp-content/uploads/2015/08/Dr.-Emmanuel-Ibe-Kachickwu...New-NNPC-group-managing-director..jpg
By Olu AJAYI (Abeokuta)
NIGERIA: THERE is no plan to increase the price of Premium Motor Spirit (PMS), often called petrol, in the country, the Federal Government has said.
The Minister of State for Petroleum, Ibe Kachikwu, stated categorically that the government at the centre is not thinking along this line as the approved price of N145 per litre of petrol remained untouched.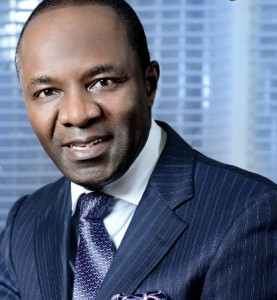 Kachikwu, however, denied in a news release that he hinted on plan by government to jerk up the current pump price during his submission at the joint committee of the National Assembly on Petroleum Downstream
"The Ministry of Petroleum Resources would like to categorically state that the Honourable Minister never mentioned nor insinuated the need or plans by the Federal Government to increase the current pump price of Premium Motor Spirit (PMS)," he said in the release signed by the Director of Press in the Ministry of Petroleum Resources, Idang Alibi.
Kachikwu explained that he only said that the Presidency had set up a special committee to identify the immediate and remote causes of the fuel scarcity with a view to finding both immediate and long lasting solutions to the challenge.
"The Committee has been in rounds of deliberations in the past few days and these discussions are still ongoing," the Minister said, adding: "The final decisions and recommendations from the Committee would be passed on to the President and Commander-In-Chief for approval."
He pleaded with the public and indeed stakeholders in the oil and gas sector to disregard any report of a price increase.
To contact GatewayMail newspaper, Toronto, Canada email us at: info@gatewaymail.org, whatsapp or text message: +2348033186252 (no calls).