Ontario Offers Free Prescription Drugs For Children Under 25
http://www.gatewaymail.org/wp-content/uploads/2015/09/Kathlen-Wayne...Ontario-Premier..jpg
By Femi SHODUNKE
CANADA: ARE you less than 25 years of age and residing in Ontario?
If yes, there are pieces of good news for you from the government of Premier Kathleen Wynne.
The Liberal government said that with effect from January 1, 2018, it would cover the cost of medications for children and youth who fall below the age of 25, thus making the province the first to do so in the country.  .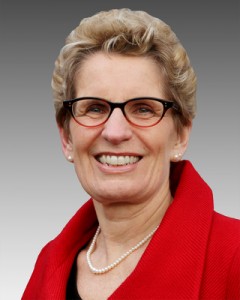 The gesture, which will benefit no fewer than 1.2 million young ones, came on the heels of pay rise from $11.60 to $14 approved by the Wynne administration effective last January 1 and the promise to raise it to $15 impending January 1.
"Prescription medications are now free for everyone under the age of 25 in Ontario," a news release from the government said.  "As of January 1, the province has made the biggest expansion to medicare in Ontario in a generation, providing drug coverage to over four million children and youth across the province."
"Premier Kathleen Wynne was in downtown Toronto to celebrate this national milestone with some of the young people and parents who now have access to over 4,400 medicines, completely free of charge," the release said.
"Some of the now publicly funded prescriptions include depression and anxiety medications, insulin and diabetic test strips, antibiotics, asthma inhalers and birth control pills," it also said, while adding: "This expansion of medicare marks a turning point for Ontario families, who now have access to life-saving drugs without having to worry about affordability."
"Coverage will be automatic for children and youth with an OHIP card and a valid prescription," it stressed, while also saying that "There will be no upfront costs, no co-pays and no strings attached."
"The launch of OHIP+ is just one of the historic ways Ontario has changed with the new year. The government's plan to build a fairer, better province also includes a raise to the minimum wage to $14 an hour, effective January 1. The minimum wage will further increase to $15 per hour as of January 1, 2019," the release further said.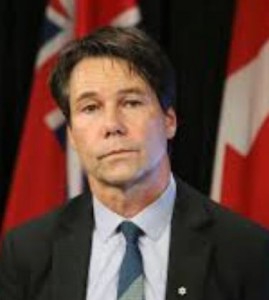 While speaking at downtown, Wynne said: "On January 1, people across Ontario woke up to a new year and a new province — one that is fairer and better for children and their families. When your child is sick, you press pause on life."
"I want every parent to know that, whatever health challenges may arise, finding the money for much-needed prescription drugs is one less thing for you to worry about — and an important way that we are fighting for fairness so that we all share in Ontario's economic success," she stressed.
Similarly, the Health Minister and Long-Term Care, Dr. Eric Hoskins, also said: "Cost should never be a barrier that prevents our young people from receiving the health care they need.
"We are protecting the health and lives of all children and youth in Ontario, 24 years of age and younger, by providing easy access to prescription medication at no cost that will also lift the financial burden off parents who are without coverage."
"We will not give up on our vision of a universal pharmacare system, so that one day all Ontarians will have access to free drug coverage to keep them healthy and strong," the Minister added.
To contact GatewayMail newspaper, Toronto, Canada email us at: info@gatewaymail.org, whatsapp or text message: +2348033186252 (no calls).