NNPC boss alleges 4,500 fuel trucks diverted in December
http://www.gatewaymail.org/wp-content/uploads/2018/01/Group-Managing-Director-of-NNPC-Dr.-Maikanti-Kachalla-Baru..jpg
By Olu AJAYI (Abeokuta)
NIGERIA: THE Nigerian National Petroleum Corporation (NNPC) has disclosed that no fewer than 4,500 trucks of fuel were diverted last month during the fuel scarcity.
The corporation said that this development has been discovered to be the major reasons behind the fuel scarcity in the country.
The Group Managing Director of NNPC, Maikanti Baru, disclosed these when he appeared before the joint committee of the Senate and House of Representatives.
"We noticed in the data analysis that up to 4,500 trucks did not complete the 'acquilla process," Baru said.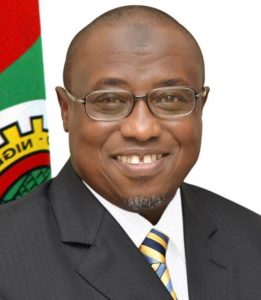 "Up to 4,500 trucks of products were diverted.  We are not just saying this, we have proof," he said, adding: "These 4,500 trucks that did not returned are believed to have been diverted.  And investigations are ongoing to know if they have really been diverted," the group managing director stated.
He, however, denied an impending hike in pump prices while also stating that the media speculation of a price hike also contributed to the scarcity.
Baru stressed that there was a frenzy of moving products to the major consumption centres, which were taken to be sold at a different price.
"There was a frenzy in terms of moving products to the major consumption centres which were taken away to be sold at a different price," he said.
He added: "We tackled that by reassuring Nigerians that there is sufficient supply and there is no issue concerning the increase in price of fuel, the DPR have not made any announcement and we have not been directed by the Federal Government to increase the price of fuel.
"PENGASSAN decided to announce a strike action from the 18th of December, which led to panic buying.  People with more than one car came out to fill all the cars and some even bought in jerry cans to save for the future."
Baru, who spoke on actions taken to resolve the scarcity, explained that NNPC had increased its surveillance in partnership with Department of Petroleum Resources (DPR) and the Nigerian Security and Civil Defence Corps.
"We directed 24 hours operation in all depots to ensure 24 hours loading of products. NNPC, in response to the crisis, brought in six extra cargoes, 300 million litres, as additional imports to increase sufficiency," he said, adding: "We have re-activated and re-streamed the Kaduna and Port-Harcourt refineries.  Kaduna has been contributing 3.25 million barrels per day and Port-Harcourt contributes three million."
According to him, due to "massive diversion, hoarding, panic buying and smuggling, coupled with information that three DSDP consortia had rejected October cargoes, there was insinuation of a supply gap."
Baru maintained that Nigerians consume between 27 and 35 million litres of PMS per day, adding: "Our surrounding countries are selling for not less than N300 and above. Countries like Cameroon sell for N407.  That large price differential, N145 to N400, is a large prospect for smugglers."
The group managing director stated that there were complaints that the Independent Petroleum Marketing Association of Nigeria (IPMAN) charged N133.28 per litre, but said there was no evidence, stressing that "if any member of IPMAN or DAPPMA was caught, they would have been sanctioned and their licences seized."
Baru further said: "PTD and NARTO also complain that they have aged trucks, high duty tariffs on spare parts as well as bad roads and unions complain of shortage of manpower and outstanding payments."
The Group Managing Director recommended a continuous application of sanctions on erring marketers and sustenance of vigilance by regulators.
To contact GatewayMail newspaper, Toronto, Canada email us at: info@gatewaymail.org, whatsapp or text message: +2348033186252 (no calls).