Fuel scarcity: The recurring agonies of Nigerians in December
http://www.gatewaymail.org/wp-content/uploads/2015/10/President-Muhammadu-Buhari-of-Nigeria.jpg
By Nureni BAKENNE
"Xmas Trip in Tears…As motorists crawl for fuel"; "Fuel Crisis May be Over Next Year"
The screaming headlines above are not recent developments, but those of Daily Times of Tuesday, June 7, 1977 and Tuesday, December 26, 1978 respectively.
One of the stories reads: "Scores of families from Lagos going home for Christmas got there in tears – victims of artificial fuel scarcity. Most of them were travelling as far as Anambra, Imo, Cross River and Rivers States".
Forty years down the drain, the images and sounds of agony have not faded in the land since the 70s and the nation still wallows in one problem or the other.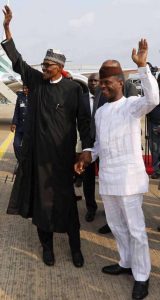 No doubt, December, as we know, is the 12th and the last month in the Gregorian calendar which today, is internationally recognized as a civil calendar or better still Western or Christian calendar, though it is the seasonal equivalent of June in the Southern Hemisphere.  Historically, Vatican City in today's Rome is where the Gregorian calendar, named after Pope Gregory XIII who introduced it, originated from.
This season is a time of fun and holidays for many people across the world, particularly for Christians.  To us in Nigeria, December 25, which is the Christmas Day, December 26 (Boxing Day) and the oldest of all holidays, New Year Eve (December 31) are celebrated with fanfare and galore.  Although, there are other celebrations that fall within this month of December, one of such is Hanukkah (Hebrew word for honours of victory of Jews over the Greeks Syrian in 165 BC) celebrated between December 12 and 20; Winter Solstice, which signifies the beginning of Winter.  It is celebrated every December 21; Kwazaa (believed to be a substitute for Christmas) is celebrated between December 26 and January 1.
While other people of the world see December as a time of nerve relief, merriment and exchange of gifts and love, it appears, or we should assume, that the reverse is the case for Nigerians.
When the merry was going round the length and breadth of the world, it is rather a rheumatic, nightmarish, paralytic, blood-sucking, energy-sapping moment and sleepless nights for the citizens of the so-called most populous nation in Africa. Thus, this period has become a tumultuous journey for us as a nation; a time of agony, or what the late Fela Anikulapo-Kuti aptly described as a time of sorrow, tears and blood.
As a way of flashing back, the former President, Dr. Goodluck Jonathan, gave Nigerians a New Year gift on January 1, 2012 when his administration removed subsidy on Premium Motor Spirit (PMS) otherwise known as petrol.  Subsidy protests tagged #OccupyNigeria pervaded the nooks and crannies of the country.  This was a movement of socio-political protest, which began on Monday, January 2, 2012 across the nation.
This over-one-week protest claimed no fewer than 16 lives as some Nigerians were shot death by the police and many others humiliated by the military.  The argument here is not about the subsidy palaver or undue analysis of political statement on oil, but the pain Nigerians went through at a time they should truly be the happiest people on earth.
Since then, it's been a troubled Christmas coated with avalanche of sufferings and agony of mind coupled with pains of 'fuelling' Christmas celebration while the New Year is greeted with remnant of December palaver. Since this administration came in 2015, it's been one Christmas one trouble for Nigerians; one December, one heart bleeding; one December, legion of problems orchestrated by the major disaster Nigeria has been battling with over the years – leadership.  Indeed, leadership in this country has decimated the economy to its knees!
The issue of leadership of this country is a topic of discussion for another day. December in Nigeria is now synonymous with fuel scarcity.  At this time, no one knows the direction to the mélange, but there has been blame game oscillating among the powerbrokers – there is now power tussle among the Federal Government and its petrol-related agencies.
The government agency in charge of petrol, the Nigerian National Petroleum Corporation (NNPC), claims that there was abundant product in stock, Pipeline and Product Marketing Company (PPMC) corroborated this claim by saying that fuel vessels were discharging the commodity in ports across the country, Depot and Petroleum Products Marketers Association (DAPPMA) refuted this claims that none of its members has fuel in their depots and tanks nationwide while both Major Oil Marketers Association of Nigeria (MOMAN) and Independent Petroleum Marketers Association of Nigeria (IPMAN) substantiated DAPPMA's claim. In addition to this, the recent one-day strike embarked upon by the National Union of Petroleum and Natural Gas Workers (NUPENG) equally contributed to the hoo-ha and as well added salt to the sour of Nigerians. All of these named and unnamed agencies are just tossing us like a game, thereby making our December a bleak one!
I had initially responded to a release by President Muhammadu Buhari, where he pleaded with Nigerians to be patient with his government as a result of the crisis but my quick response was that there's an extent to which Nigerians can endure. These stories are too much for our brain to fathom, it's agonizing! Vice President Yemi Osinbajo too had, during one of his on-the-spot assessments to filling stations in Lagos, appealed to Nigerians to bear with their government. Alas, without conventional war, Nigeria is having a War Room to jaw jaw in the name of resolving fuel crisis. Where do we go from here? When other oil producing countries smile to the bank, we struggle for fuel here. Now a litre of fuel costs between N250 and N400. What a shame of a nation!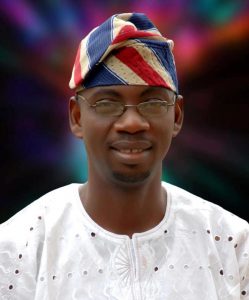 As if it is a coup de tat, this is the month all government agencies, put together, would want to live fat on your die-earned resources during this season – Police will do unnecessary 'stop and search' and a pot-belly officer will tell you "Oga, merry Christmas sir", Road Safety personnel will charge you for offence(s) you never committed and attempt to evade them, you ram into potholes FERMA has refused to attend to, Electricity Distribution personnel will request for payment bills of the services they didn't render, you'll want to look at the other side of the world via the internet, but the network is epileptic and the National Communications Commission does nothing, December carnival boys are ubiquitous, not leaving out both day and night marauders, who believe this is their time to rob Peter to pay Paul – everyone wants to take money home! What then become of those who decided to stay at home, no power and the only option left is to use generating set, fuel is nowhere to be found; it has, thus, become a luxury. What a way to spend December; rough road to a New Year 2018!
*BAKENNE, a Public Affairs Commentator & Broadcaster, writes from Abeokuta: bakennenuraen@gmail.com
To contact GatewayMail newspaper, Toronto, Canada email us at: info@gatewaymail.org, whatsapp or text message: +2348033186252 (no calls).