Obateye appoints new LEIC officers to strengthen activities
http://www.gatewaymail.org/wp-content/uploads/2016/10/Apostle-Olusesi-Obateye..jpg
By Femi SHODUNKE
NIGERIA: LEADERSHIP Empowerment International Conference (LEIC) has appointed some new officers to run its affairs.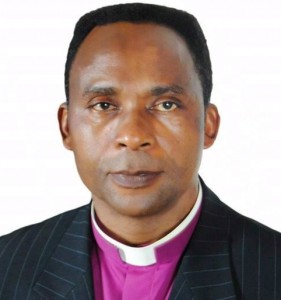 According to the International Coordinator of LEIC, Apostle Olusesi Michael Obateye, the new officers were appointed to strengthen the operations of the conference activities worldwide.
Obateye explained that Rev. Hilda Kandlela, the administrative officer of LEIC in Zimbabwe was appointed the Senior Secretary, Office of International Coordinator of LEIC, while Dr. Lydia Monaana Moeng from South Africa is the LEIC International Secretary.
Similarly, Professor James Ole Kiyiapi from Kenya is LEIC International Consultant on Policy and Strategies, while Rev. Albert Foli Agbe from Ghana is LEIC Director for West Africa and Pastor James Kato from Uganda as LEIC Director for East Africa.
Obateye stated in a news release that Agbe holds a four-year Ministerial Diploma in Theology from Fountain Gate Bible College in Ghana and Bachelor of Theology (Hons) with Management from Regent University College/Trinity Theological Seminary in Legon, Ghana.
The International Coordinator of LEIC also said that Agbe holds a Master of Theology (Distinction) from Trinity Theological Seminary in Legon, Ghana and he is a Doctorate candidate at South Africa Theological Seminary in South Africa.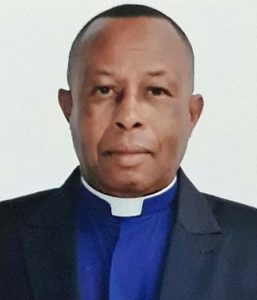 "My experience includes lecturing in most theological courses at Dominion University College, Accra, Ghana," Agbe said, while stating that the courses include the Biblical languages (Greek and Hebrew languages), Hermeneutics, Systemic Theology, Christian Ethics, Christian Apologetics, Christian Education, Marriage and Family Counselling, Ethical Issues in Pastoral Car and Counselling, and contemporary issues in Theology.
"I am currently the Acting Dean of Theology at the Dominion University College in Ghana," Agbe added.
Obateye also said that Kato holds a Bachelor of Science degree in Food Science and Technology in Uganda.
"Having come into saving faith at the age of 12, he started preaching at the age of 16," the International Coordinator of LEIC said, adding: "Today he is a sought after preacher, Bible teacher, conference speaker, and minister of healing and wholeness in the power of the Holy Spirit."
"James has been specially gifted by God as a communicator and encourager with charismatic gifts of words of knowledge, healings and prophesy solidly rooted in his mastery of the scriptures," he stressed.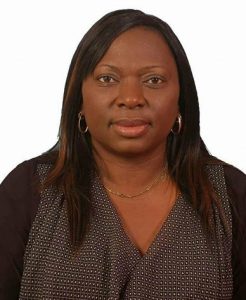 Obateye further said: "He serves on several boards and networks in Uganda, South Africa and the United Kingdom, as a spiritual father, mentor and trainer for pastors and lay leaders.
"He is a passionate lover of legal and action movies, page turning legal and investigation novels and for sports – football and tennis.  James has been married to his dear wife Juliet."
Obateye, however, said that Kandlela holds Bachelor of Science in Nursing with a post graduate degree in Critical Care/Anaesthesia/Theatre from Harare Group of Hospitals and Bachelor of Science in Management Science and Entrepreneurship from Women University in Africa.
He further explained that the Senior Secretary, Office of International Coordinator of LEIC also obtained MBA with Management College of South Africa, Master of Arts in Leadership and Management, and professional qualifications in Marketing.
"My experience includes six years in hospitals in Zimbabwe, Marketing Director of Safety Company, General Manager of top medical company in Zimbabwe responsible for new business in East and Southern Africa," Kandlela said.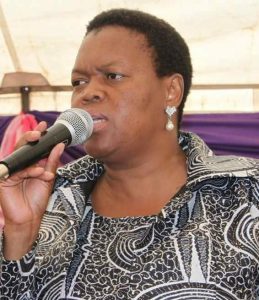 She further said: "Later I started my own medical and safety company and moved into full time ministry of which I was groomed in Christ Embassy and ordained by Rev. Chris Oyakhilome, while I also rose through the ranks to the level of Group Pastor in charge of 30 churches.
"This allows me to travel to Nigeria twice yearly Ghana, Israel and Southern Africa extensively," she maintained.
Obateye stated that Kandlela will work directly with him as the Principal Administrative Secretary to organize documentation, send documents, prepare documents, and develop documents according to his physical and spiritual desires.
He said of Kandlela's job: "She will be required to stand-in for me, therefore high level of integrity, sincerity, faithfulness, humility, loyalty, good, decent, good mannered, focused, thorough, personal finance, loyalty and diligent approach to matters and issues are essential ingredients compulsorily needed to operate successfully in this office to the extent that whatever you say from that office will be taken for my statement."
Obateye also stated that Moeng is a renowned preacher for over 31 years and the Founder and Senior Pastor of her ministry.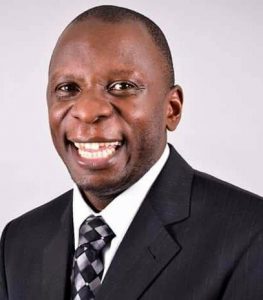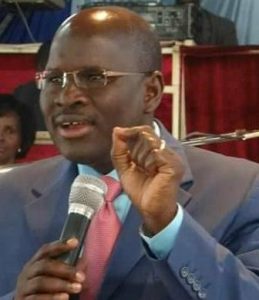 He explained that she has certificates in Education, Management, Law, Business, Theology and Counselling, and has worked in schools, served as legal advisor and education specialist in the Office of the MEC for Education in North West and in Labour Relations.
"She runs her own consultancy, training and manufacturing business, manufactures cleaning materials and she is the Dean of Northwestern Christian University in Southern Africa since 2014," Obateye said, adding: "She trains for different universities and other institutions of human capital empowerment."
He further said: "She is the Founder of Hephzibah Women of Destiny Movement that empowers and supports women around the world.  She is the Founder and President of Lydia Moeng Foundation which takes care of the needy, the poor, and the destitute. "She is the Secretary of Phenomenal African Woman (PAW) in South Africa.  She is the author of 20 published books, and she is the International Secretary of LEIC that empowers ministers of the gospel around the world.  She is an international speaker who has spoken in over 10 countries."
Obateye told GatewayMail that the programme for 2018 has been released. They are South Africa (April), Ghana (June), Australia (July), Uganda (August), Israel (September), India (October) and the date for UK is yet to be fixed.
To contact GatewayMail newspaper, Toronto, Canada email us at: info@gatewaymail.org, whatsapp or text message: +2348033186252 (no calls).